How to choose quality water?
1
What kinds of water are there?
Classification of bottled drinking water:
Artificially mineralized
Water with artificially added mineral salts
Blended
Water made by mixing different types of drinking water
Treated
Water from different sources treated in some way
Natural
Water from natural sources in its original state
TURAN: natural drinking water
Mineral
composition
Read labels carefully.
Most bottled water in Kazakhstan undergoes osmosis (removal of both harmful and desirable minerals and microorganisms from the water) followed by artificial remineralization.
The mineral composition of TURAN water is completely natural and perfectly balanced by nature itself.
Natural "builder" that strengthens bones
Natural "antistressor" that increases stress-resistance
Natural "regulators" that maintain electrolyte balance
Natural "cardiologists" that regulate heart performance
Natural "dentist" that makes your smile beautiful
2
What is physiologically wholesome water?
Water that has a normalizing effect on the human body and its interior environment is considered to be physiologically wholesome. TURAN water is physiologically wholesome according to international standards.
NOT ALL WATER IS PHYSIOLOGICALLY WHOLESOME!
The characteristics of physiologically wholesome water are:
optimal water hardness and the right concentration of natural bioactive elements (calcium, magnesium, iodine, fluorine and hydrocarbonates),
presence of desirable bacteria that produce vitamins and amino acids,
low concentration of deuterium (deuterium-depleted water)
3
What is deuterium-depleted water?
Water which has a low concentration of deuterium (heavy hydrogen) is called deuterium-depleted water (also known as "light water").
In Kazakhstan, tap water contains 143-145 ppm of deuterium, whereas TURAN natural deuterium-depleted water contains 133 ppm.
Deuterium-depleted water increases metabolic processes, rejuvenates the body on a cellular level, and has a proven antioxidant effect.
143-145 ppm
133 ppm
Learn more
Who can confirm the quality of TURAN water?
Beneficial properties of TURAN water are regularly analyzed and confirmed by:
Akhmedsafin Research Institute of Hydrogeology and Geoecology
Kazakhstan
National Center of Expertise of the Quality and Safety Committee of the Ministry of Healthcare of Kazakhstan
Kazakhstan
Research Institute of Medical Rehabilitation and Health Resort Medicine
Ukraine
SGS Institut Fresenius, a European organization that certifies quality and safety
Germany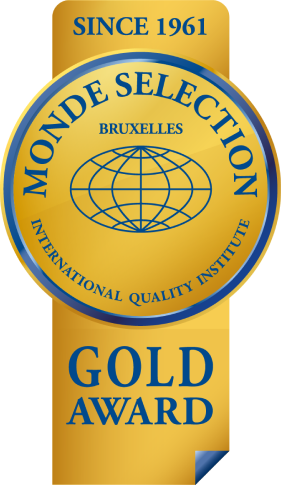 Why is TURAN the best water?
TURAN water has won more than 20 national and international awards for its immaculate quality. TURAN water has received multiple awards for its quality and natural mineral composition from Monde Selection, The International Quality Institute, a prestigious European organization that offers global evaluation of consumer products.
TURAN was awarded the Quality Seal by the internationally acknowledged SGS Institut Fresenius, a European organization that tests and certifies the quality and safety of food products from all over the world. With its comprehensive approach, Institut Fresenius not only tests the water in the bottle but also inspects the entire production process, ensuring complete quality control at all the stages from the water well to bottling.